Welcome to Glen Vista
Glen Vista Subdivision is a southern Colorado mountain community with spectacular views of the Sangre de Cristo Mountains to the west, Pikes Peak to the north, and the Wet Mountain range to the east.   Endless recreational activities in the area, including excellent fishing and white water rafting at the Arkansas River, horseback riding, 4-wheeling and hiking.  Westcliffe, located 20 minutes south, is a quaint, picturesque town with spectacular views of the Sangre de Cristo mountain range, where you can spot five 14,000-foot peaks, known as the Crestone Group.
GVPOA is comprised of 1,151 lots encompassing 6,145 total acres and about 65 miles of roads, and the subdivision is broadly surrounded by BLM and Colorado State lands.

Wood Chipping
Saturday June 25th
Saturday July 16th
Saturday August 20th
8 am – 12 pm at 93 Wendy Drive
Please have all branch butt ends facing out for easier removal.  No stumps or brush.  We ARE accepting GRAY WOOD this year!  Free to paying members.  $10 for non-paying members or non- members.
Trash Days
Thank you to DJ and Michelle Keller for planning and coordinating the trash days.   
The event was so successful that the dumpster was filled in one day.      

Effective in 2022, as approved by member vote, annual POA dues increased to $114.00 per calendar year for each member lot. Payments are due April 1st.  A discount of $10.00 per member lot is applied for early payment (prior to April 1st).  
A $25 late fee will be assessed after June 30th. 
A 10% penalty (or $11.40) will be assessed at the end of the calendar year.
Filings 1 through 8 are not required to be due paying members (per the Glen Vista Covenants).  However if a member property has been annexed into the GVPOA (upon approval by the Board), then POA dues are required in perpetuity.  
Filing 9 through 16 are required to be due paying members.
As of 2022, 839 lots are included in the POA. 
Mail payments to: Glen Vista Property Owners Association, 93 Wendy Drive, Cotopaxi, Co 81223
Want to become a member?  Visit the 'Are You A Member' link.
Benefits of being a POA Member:  Trash and Wood Chipping Days are free to members, and contributing to road maintenance.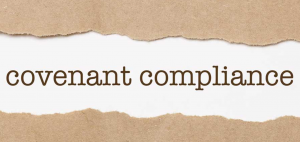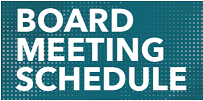 Board Meetings are held quarterly at the
Deer Mountain Fire Station, 6181 County Road 28, Cotopaxi, CO 81223.
All Glen Vista residents are welcome, regardless of POA membership status.
Next Quarterly Meeting: Saturday July 23, 2022 at 10 am
Annual Meeting: Saturday October 22, 2022 at 10 am
Please sign up at the check-in desk before each Board meeting begins and you will have the opportunity to share your comments, thoughts and input.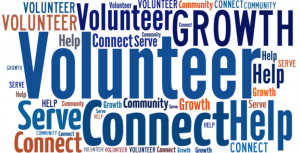 We welcome your help to support various committees to address Covenant violations, road problems, create and distribute newsletters, and Election Committee. If interested, please contact email board@glenvista-colorado.org.  We currently have an opening on the board. If interested or have questions, please email board@glenvista-colorado.org.
Comments, Feedback or Inquiries 
If you have any comments, suggestions or feedback please email info@glenvista-colorado.org, drop your comments on our Facebook page, or call (719) 315-1520
    Latest News
    Resolutions

   Financials
Covenants, By-Laws and Articles of Incorporation